Past conductor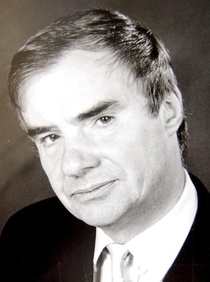 Dr Christopher Tinker
Christopher Tinker was educated at Uppingham, the Royal College of Music (with Ralph Downes, organ), the Royal School of Church Music and Durham University. He later obtained a Doctorate from the University of Lancaster, the thesis being an in-depth analysis of the style of Imogen Holst's music. This was supervised by Anthony Pople (later Professor at Southampton and then Nottingham) and examined by the eminent musicologist Stephen Banfield. More recently this has resulted in the book Imogen Holst, A Life in Music published by Boydell and Brewer and edited by Christopher Grogan, and a CD of the string music of Imogen Holst on the Court Lane music label, which won the BBC Music Magazine Premier Recording award in April 2010.
His career has included posts as Organist to The King's School, Canterbury, Director of Music at Hilton College in South Africa, and later Director of Music at Sedbergh, Whitgift, and St Joseph's College, Ipswich; he was also Organist at St Andrew's Church, Croydon for several years. Alongside these positions, he has always worked professionally as a conductor, for example directing the Ulverston Choral Society, the Lakeland Singers and the Ipswich G&S Society.
Orchestral conducting has included concerts with the Westmorland Orchestra, the Lakeland Sinfonia, the R.P.O. and the London Mozart Players, and he has given concerts all over the UK, in Europe (including Belgium, Austria and Hungary) and further afield in Japan and South Africa.
Alongside work as a conductor, his professional portfolio includes composition, examining (University of West London and Edexcel) and private tuition. He is also Director of Music at St Margaret's Church, Ipswich.